Peg (Steely Dan) for Clarinet Choir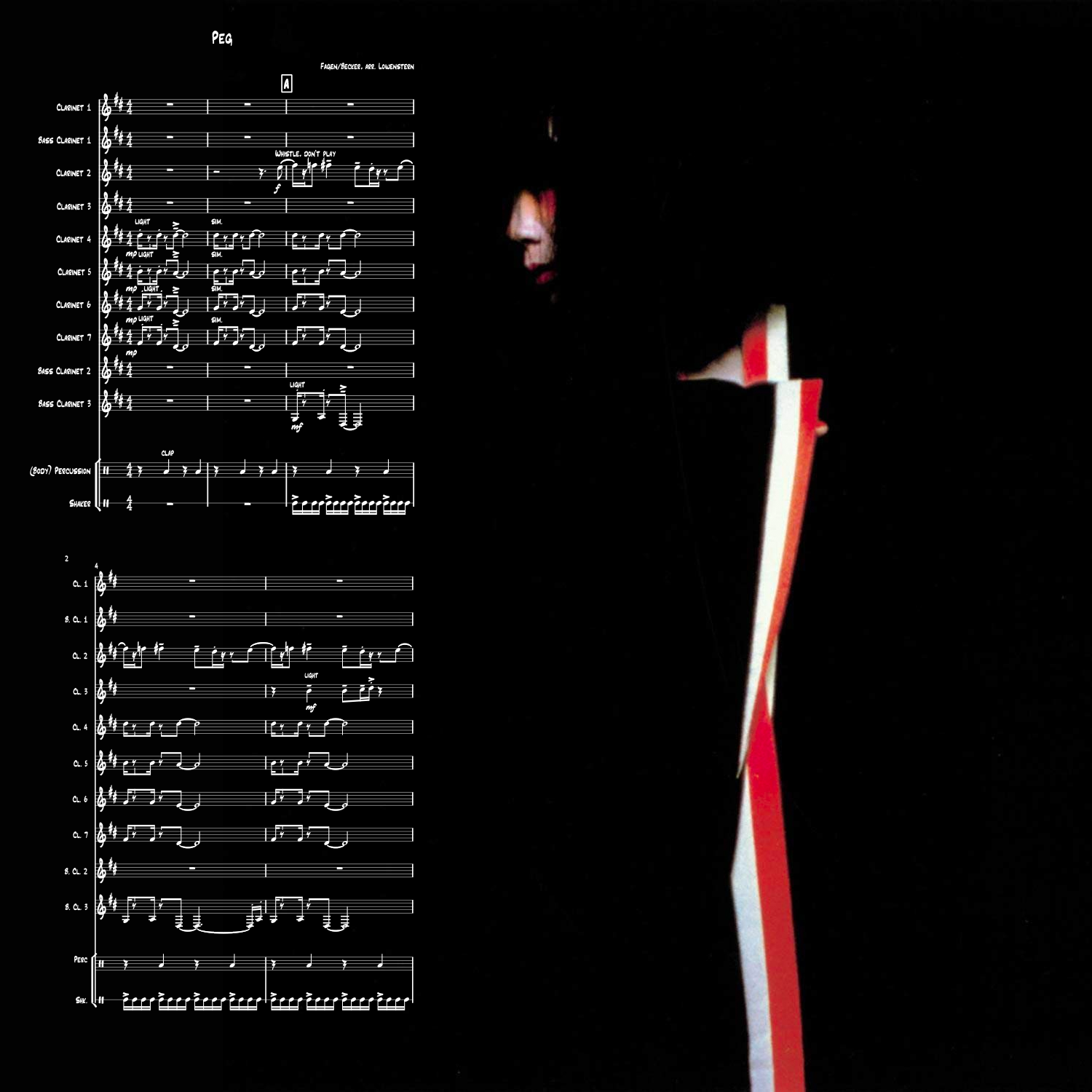 Peg (Steely Dan) for Clarinet Choir
One of my top 5 favorite tunes from the 1970s (possibly top 5 from any decade actually). The cool thing about Peg is, when you boil it down to its essence, is that it's a simple 12-bar blues. Crazy, right?
This version has some easter eggs in it—for example, the whistling and bass line at the beginning is from De La Soul's Eye Know from their debut album Three Feet High And Rising from 1989. They sampled Peg for that tune, and I figured I'd return the favor. At the end, I've also thrown the fabulous guitar solo by Georg Wadenius from Steely Dan's Alive In America album. Because it rocks.
Anyway, this version is for 7 Bb clarinets and 3 bass clarinets. There is also a percussion part if you'd like to get a couple friends in on the action—but there's a clap track (mp3) if you don't!
Enjoy!