I Wish/Play That Funky Music/Flashlight Mashup (Mixed Clarinet Choir)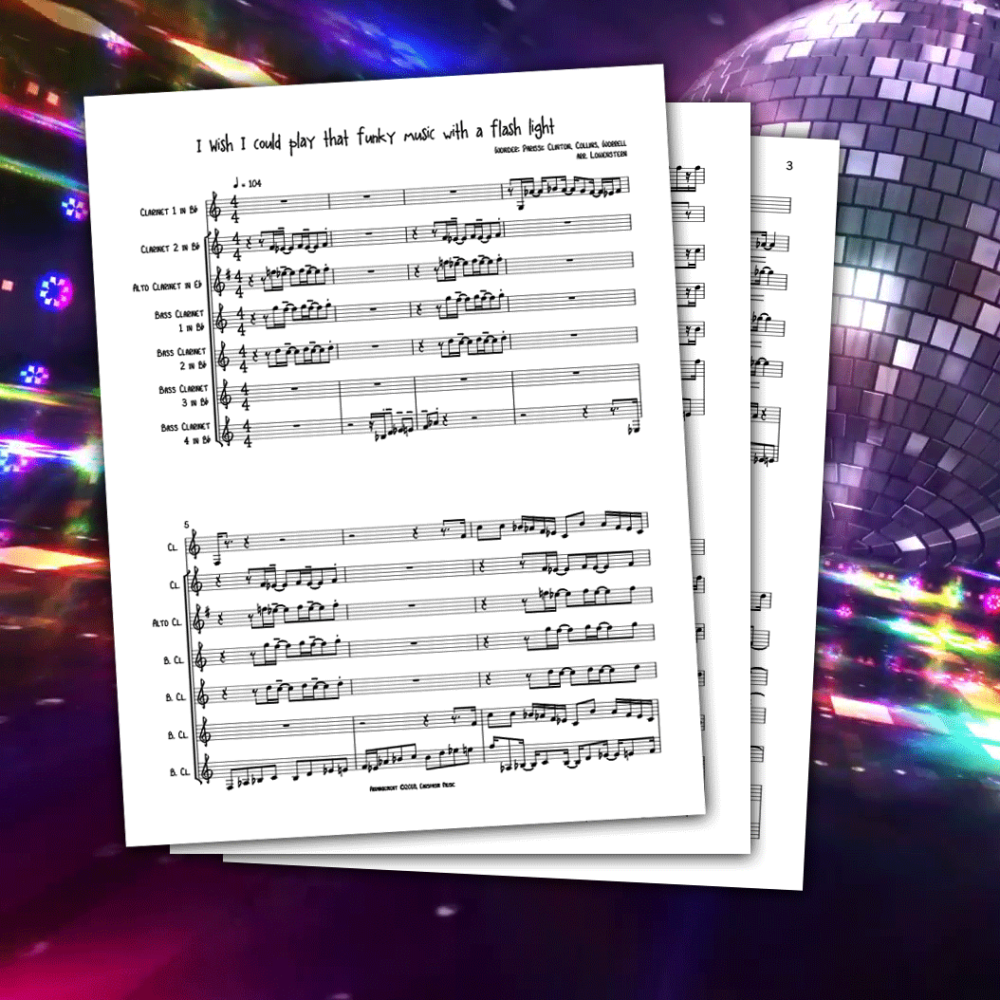 I Wish/Play That Funky Music/Flashlight Mashup (Mixed Clarinet Choir)
Here is a mashup of three fantastic tunes from Stevie Wonder, Wild Cherry and Parliament. You can't get more 70's than this in my humble opinion!
What you get
This arrangement is for 2 Bb clarinets, 1 Alto Clarinet, 4 Bass Clarinets (and one optional Bb Contra doubling the 4th Bass Clarinet part).
In addition, you get the clap/drum tracks to play along with. It's pretty bad-ass.
Here, have a listen: