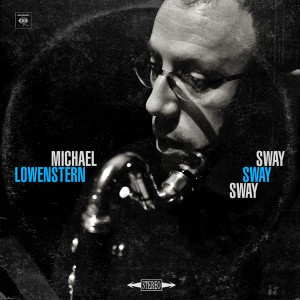 Sway
Only 10 Collectors Copies left. (Signed)
It's sometimes worth having something to hold in your hands as you listen. This is one of those cases.
The music of our youth is possibly the most influential of any music that we hear during our lives. It is the music that we associate with most of our "firsts" — our first summer away from home, our first love, our first apartment — which stays with us for the rest of our lives.
The title of this record, "Sway," is a nod to all of these influences that shape the music that inspired, and continues to inspire me.
Joining me on this recording are Todd Reynolds on Violin, Gregg August on Double Bass, and David Cossin on Drums.
The CD jacket is 1960s-era hand-bound paperboard, just like your favorite Frank Sinatra record, only a bit thicker. The physical CD is all-black (bottom too) and has a thin top-coating of vinyl on it, grooves and all. Finally, the label of each CD is unique, and is based on a 45 RPM record label of the same vintage.
Why go through all this trouble? Because it looks really cool, and in an age of CDs-as-coasters, it's nice to have something that's worth looking at and taking care of. Just like those vinyl records of that era.