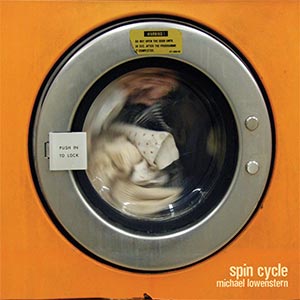 Spin Cycle
Very psyched for this recording. For starters, I went back to my "roots" as a harmonica player (well, "roots" is pushing it. I played harmonica for about 6 years from age 2-8).
Second, I have two new musical toys: an EWI makes an appearance, but not in its intended use. I took a cue from Mike Philly and turned the EWI into a vocoder – you'll have to hear it – but it's alternately very Peter Frampton and Parliament/Funkadelic. Toy-wise, on the "prosumer" side, I took this Korg box called the "Kaoosilator" and used it as the bass and chord foundation for a number of the tunes. It's amazing what that little yellow box can do.
Finally, my best friend Todd Reynolds joins me as the second half of "Slow Boys" (our band, not our attitude) to play "Boot," which will probably go down as the tune with the biggest "hook" in our whole collection.